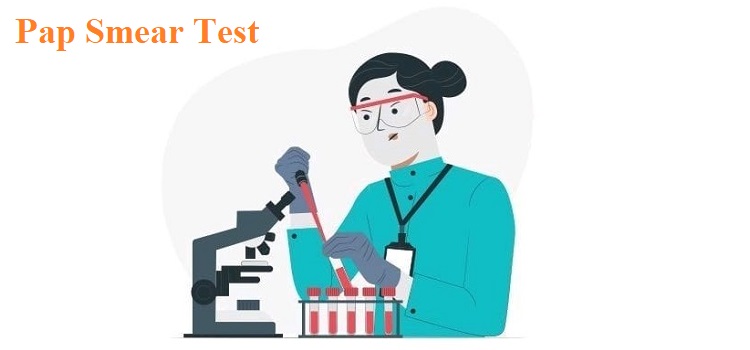 Pap Smear Test
Dr. Ashmita Shrestha, Consultant Pathologist
2022-05-05
What is Pap smear Test?
Pap smear test is simple first line screening test for cervical cancer performed in outpatient basis which is effective in reducing the incidence of cervical cancer by 80% and the mortality by 70%.
When should Pap smear Test be done?
According to ACOG (The American College of Obstetricians and Gynecologists) guidelines for cervical cancer screening:
Women age 21 to 29 should have a Pap test alone every 3 years. HPV testing alone can be considered for women who are 25 to 29, but Pap tests are preferred.

Women age 30 to 65 have three options for testing. They can have both a Pap test and an HPV test every 5 years. They can have a Pap test alone every 3 years. Or they can have HPV testing alone every 5 years.

After age 65, you can stop having cervical cancer screenings if you have never had abnormal cervical cells or cervical cancer, and you've had two or three negative screening tests in a row, depending on the type of test.
How is the Pap smear done?
- Cervix is exposed with a vaginal speculum and then material from the cervix is best collected using Ayer's spatula made of wood or plastic.
- The material so collected is immediately spread over a microscopic slide and at once put into the fixative ethyl alcohol (95%) before drying or fixed with spray fixative.
What does your Pap smear result mean?
1. Negative For Intraepithelial Lesion Or Malignancy (NILM)
Specimens that show a spectrum of non-neoplastic (non-cancerous) changes, including those associated with protective and reactive responses to inflammation, hormonal alterations, and colonizing or infectious organisms.
2. Atypical Squamous Cells of Undetermined Significance (ASC-US)
Suggestive of precancerous lesion (LSIL/HSIL) but which are insufficient for a definitive interpretation as such.
3. Low-Grade Squamous Intraepithelial Lesion (LSIL) & High-Grade Squamous Intraepithelial Lesion (HSIL)
Specimens show abnormal changes in the cervical epithelial cells that may be precancerous.
4. Atypical squamous cells, cannot exclude HSIL
Specimen show clear changes in the cervical epithelial cells that may or mayn't be high grade squamous intraepithelial lesion.
5. Squamous Cell Carcinoma/ Adenocarcinoma
Specimen show clear abnormal changes in the cervical epithelial cells that are almost certainly cancerous.
6. Atypical Glandular cells
Specimen showing abnormal group of cells may have come from the tissue lining the inside of the endometrium or the cervix.
Pap smear risks?
A Pap smear is considered a safe procedure. But it's possible that the test may miss some abnormal cells or cervical cancers (false negative).
What to do when Pap Smear Test result is abnormal?
More tests need to be done according to your obstetrician–gynecologist which includes:
Colposcopy (Procedure by which cervix can be visualized using a magnifying device called colposcope)
Biopsy (A biopsy is a sample of tissue taken from the body in order to examine it more closely.)
HPV testing
To Know More, Call or WhatsApp 980103680/9801831090
References:
ACOG guidelines for cervical cancer screening, Obstet Gynecol 2021.
Williams Gynaecology 4th Edition
DC Dutta's Textbook of Gynecology- 7th Edition