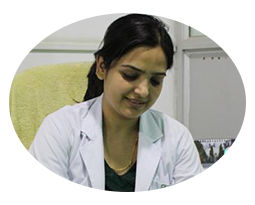 Dr. RUPA JHA
Dr. RUPA JHA
MBBS, MD Obstetrics & Gynecology
(IOM, T.U. TEACHING HOSPITAL)
Dr. Rupa is a well experienced and an eminent Senior Gynecologist with experience of 10 years in Kathmandu. Nepal. She has excelled in obstetrics and gynecology with her sheer hard work. The doctor has completed her degree in MD - Obstetrics & Gynecology from IOM, TU Teaching Hospital, Maharajgunj, Kathmandu.
She is an expert in all aspects of Pregnancy and Delivery related issues, Gynecological problems, deliveries (painless)/caesarean sections, Infertility related issues, adolescent problems, family planning, cancer screening, cervical cancer vaccination, menopausal problems and abortion by pills/suction and Urogynecology services.
You can consult Dr. Rupa's WOMEN & CHILD CLINIC in at NITA Polyclinic & Diagnostic Center, Maharajgunj, Kathmandu.
Don't wait in a queue, book an instant appointment online with Dr. RUPA JHA on nitapolyclinic.com.np or call us 9801831096/9801036380