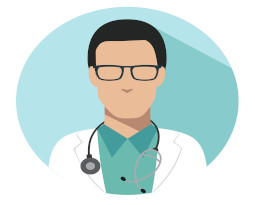 Dr. SANTOSH JOSHI
Dr. SANTOSH JOSHI
MBBS, MD Radiodiagnosis
CONSULTANT RADIOLOGIST
His team includes experienced and caring professionals who share the belief that our care should be comprehensive and courteous - responding fully to your individual needs and preferences.
Dr. Santosh, has helped numerous patients as a Radiologist in Nepal Police Hospital, Kathmandu. Doctor has completed MBBS, MD - Radio Diagnosis/Radiology from NAMS, Bir Hospital.
Book an appointment online with Dr. Santosh Joshi on nitapolyclinic.com.np.
Appointment Details