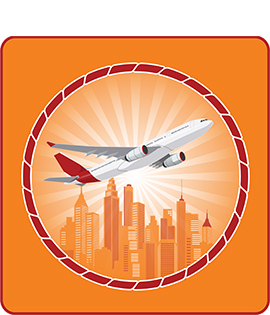 Foreign Employment Medical Examination-General
Foreign Employment Medical Examination for online process on Department of Foreign Employment(dofe) feims.dofe.gov.np portal.
NITA conducts MEDICAL EXAMINATION for 108 countries opened by Ministry of Labour, Employment and Social Security, Government of Nepal for Foreign Employment.
The test contents in the medical examination packages as per the Government of Nepal, MOLESS, Department of Foreign Employment, Kathmandu Nepal-
· A medical declaration
· Physical examination
· Genital examination
· Visual testing and color blindness
· Chest x-ray and lung function
· Clinical Laboratory Investigation
o Complete blood test (CBC/FBC) with ESR
o Complete Urinalysis
o Blood Glucose: Fasting/Random
o Liver function test: Bilirubin Total/Direct, SGPT, SGOT
o Kidney function test: Urea, Creatinine
o Serology: VDRL, TPHA (Syphilis test), HBsAg, Anti HCV, HIV
o Mantoux for TB
o Drug testing
o Stool examination (if required)
o Pregnancy test (when appropriate)
Appointment Details
· Applicants are requested to make prior appointments for the medical examination.
· Online appointments are also available.
Opening Hours
· Our department is open from 9:00 am until 5 pm for new clients.
· For follow up please kindly visit us between 10:30 pm to 5 pm.
Documents / Records to be brought on the day of medical examination
· Original Passport / National Id with photo (Citizenship or voter id) along with 1 photo copy.
· 3 recent passport size photos and
· Health Form or letter from the Foreign Recruiting agency/Company/embassy (If any)
Payment Details
· All fees must be borne by the applicant and can be paid in cash / Credit card.
· If any other further tests/consults are advised by the panel physician after the medical examination, applicants have to bear the cost.
· Cost of additional test - As per the current Clinic tariff.
· Cost of the vaccines are additional.
Duration of The Medical Check Up
· The duration of the medical examination: 1 to 2 hours on the 1st day.
Reports Dispatch
· The reports will be handed over on the third working day because of the Tuberculin skin test which will be read after 48 hours.
Additional Information
· Please bring the photo copy of old medical reports / medicines / prescription / Vaccination records (if any).
· Your prescription Glasses/spectacles or contact lenses(If worn), if you have any
· Pregnant applicants have the option to undergo chest x ray with protective gear (double lead shield covering of the abdomen) or can defer medical exam until post-delivery. Applicant has to check with their gynecologist before coming for the medicals regarding the above.
· Food - no restrictions.