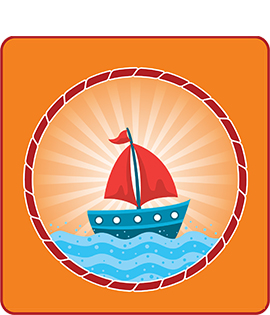 Seafarers Health Screening
Seafarers medical examination such as MLC, Star Cruise, Diamond Cruise, and Panama

We collate & correlate the test results to precisely identify the health problem or health risks that form a better picture of the seafarer's health under guidance on the medical examination and certification requirements for seafarers in accordance with the Bahamas Merchant Shipping Act, International Convention on Standards of Training, Certification and Watchkeeping for Seafarers 1978, as amended, (STCW) and the International Labour Organisation (ILO) Maritime Labour Convention, 2006 (MLC 2006) requirements. The following details checklist for Seafarer's Pre Employment Medical Examination Programme (PEME).
§ A medical declaration
§ Physical examination
§ Systematic examination
§ Body morphology (BMI)
§ Visual testing and color blindness
§ Audiometry
§ Cardiac risk factor calculation
§ ECG
§ Chest x-ray
§ Dental Screening
§ Clinical Laboratory Investigation
o Complete blood test (CBC/FBC)
o Mantoux for TB
o Liver function test: Bilirubin Total/Direct, SGPT,SGOT
o Kidney function test: Urea, Creatinine
o Uric Acid
o Cholesterol
o Serology: VDRL, TPHA (Syphilis test), HBsAg, Anti HCV,HIV
o Drug testing: THC, COC, AMPH, Opiates
o Diabetes mellitus: Blood sugar, Urine: Glucose and Ketone
o Complete Urinalysis
o Stool examination(if required)
o Pregnancy test (when appropriate)
Further tests/investigations should be done (only) if there is any reason to suspect abnormalities that need to be clarified before endorsing "FIT" for sea duty.
Appointment Details
· Applicants are requested to make prior appointments for the medical examination.
· Online appointments are also available.
Opening Hours
· Our department is open from 9:00 am until 5 pm for new clients.
· For follow up please kindly visit us between 10:30 pm to 5 pm.
Documents / Records to be brought on the day of medical examination
· Original Passport / National Id with photo (Citizenship or voter id) along with 1 photo copy.
· 3 recent passport size photos and
· Cruise Health Certificate Form or letter (If any)Payment Details
· All fees must be borne by the applicant and can be paid in cash / Credit card.
· If any other further tests/consults are advised by the panel physician after the medical examination, applicants have to bear the cost.
· Cost of additional test - As per the current Clinic tariff.
· Cost of the vaccines are additional.
Duration of The Medical Check Up
· The duration of the medical examination: 1 to 2 hours on the 1st day.
Reports Dispatch
· The reports will be handed over on the third working day because of the Tuberculin skin test which will be read after 48 hours.
· If the reports are abnormal additional tests will be required which will delay the duration of stay. Abnormal reports will be sent to consulate once cleared by the panel physician.
Additional Information
· Please bring the photo copy of old medical reports / medicines / prescription / Vaccination records (if any).
· Your prescription Glasses/spectacles or contact lenses(If worn), if you have any
· Fasting not mandatory for this health screening package except for those patients who are being treated for high cholesterol AND/OR are presently taking cholesterol medications.
· Pregnant applicants have the option to undergo chest x ray with protective gear (double lead shield covering of the abdomen) or can defer medical exam until post-delivery. Applicant has to check with their gynecologist before coming for the medicals regarding the above.
· Food - no restrictions.