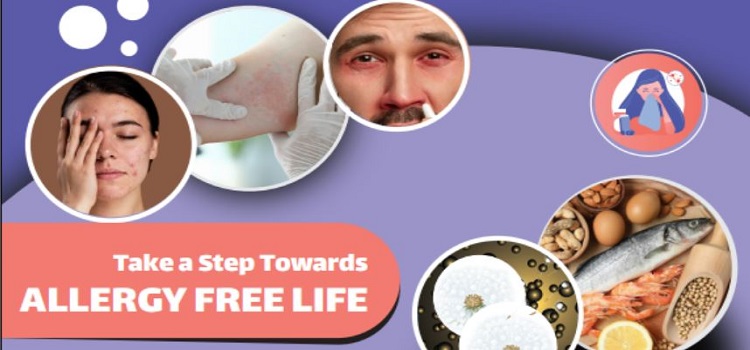 Take a Step Towards ALLERGY FREE LIFE
Dipendra Shah, Clinical Hematologist
2022-04-27
Most common Allergy diseases?
a) Dermatitis (eczema), Allergic Rhinitis
b) Contact Dermatitis, Food Allergy and
c) Urticaria (skin rash)
Most common signs and symptoms?
• Skin: Itching, Redness, Irritation, Swelling, Blistering, Rash, Eruptions
• Lungs: Wheezing (whistle sound while breathing), Tightness, Cough, Shortness of breath
• Nose: Stuffy nose, Running nose (clear thin discharge), Sneezing
•Head: Swelling on face / neck, Hoarseness of voice, Headache
• Eyes: Red, Itchy, Swollen, Watery eyes
• Stomach: Pain, Nausea, Vomiting, Diarrhoea or Bloody Diarrhoea
Can we diagnose what we are allergic to?
Yes, ImmunoCAP Allergy Blood Testing is helpful in identifying the allergen causing the problem
PHADIATOP with ImmunoCAP (WHO Calibrated, USFDA Approved), Oncquest Laboratories Test Off­ered: -
Aspergillus fumigatus (Individual Marker) @ NRs. 3060
Technique Phadiatop
Specimen 3ml Serum
Reported on 3rd working day
Phadiatop IgE (Adult Patients) @ NRs. 2431
Technique Phadiatop
Specimen 3ml Serum
Reported on 3rd working day
Phadia Infant @ NRs. 1785
Technique Phadiatop
Specimen 2ml Serum
Reported on 3rd working day
Home/Office Sample Collection. Call or WhatsApp 9801036380/9801831090