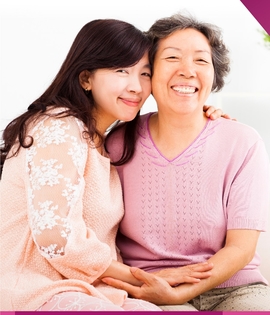 Cancer Marker Tests for Female
Tumour Marker " Early Diagnosis Saves Lives"

Ca125, Ca19.9, AFP, CEA
This package has tests to check for :
· Ca125 Marker: ovarian Cancer, Endometrial Cancer, Endocervical Adenocarcinoma, Breast Cancer, Vaginal Cancer, Endometriosis, Pelvic inflammatory
· Ca19.9 Marker: Pancreatic Cancer, Gall Bladder Cancer, Bile Duct Cancer, Gastric Cancer
· AFP: Cancer of Liver, Cancer of Testes, Cancer of Brain, Cancer of Mediastinum, Cancer of Blood
· CEA: Cancer of Large Intestine, Rectum
Why tumour marker tests are done
Tumour marker tests are done to: look for cancer in people who have a strong family history of a particular cancer but don't have symptoms (screening)
diagnose cancer

see how far the cancer has spread (staging)

predict how aggressive the cancer is likely to be

predict what treatment the cancer is likely to respond to

predict how likely it is that the cancer will come back (recur) after treatment

find out if cancer treatment is working or see if cancer has come back after treatment
Process :
The lab technician will collect blood sample from the patient.
This will be processed in a lab and the report provided usually within 24 hours.
Who should take this test :
All adults (above age 18) should take this test (or equivalent) at least once an year.